Jan. 31, 2023 9:52 am
"Ghostbuster" Bill Barr was the "Who Ya Gonna Call?" Guy for Two Treasonous GOP Presidents
You don't have to be a white police officer to show anti-blackness
Homeschooling group raising their children to be Nazis with government money
Are school libraries removing books and your kids have to get approval first?
Here's a list of people who made fun of Paul Pelosi. Hold them accountable!
In Good News - There is a 641 mile range electric car to market - tilt....
Crazy Alert! Tucker wants the US to Invade Canada to liberate it so it doesn't become Cuba
And Speaking of Oligarchy - does Putin have a grand new pre-emptive attack plan by Feb 24 on democratic Ukraine?
Should Russia be allowed at the Olympics?
"Ghostbuster" Bill Barr was the "Who Ya Gonna Call?" Guy for Three Treasonous GOP Presidents

Now we learn Barr apparently went so far as to cover up Trump's involvement with Putin, providing opportunities for Trump to extort Ukraine and pass classified documents along to Russian Intelligence.

The

Manchurian Candidate

was apparently more than just a movie.

A Russian agent in the employ of one of Putin's oligarchs was paid millions to run Trump's campaign and was

passing

secret campaign information to Russian intelligence that they used to target specific groups of American voters via Facebook and Twitter.

When this treachery was referred to the FBI, the lead agent there was later, it turns out according to

The New York Times

,

also

in the employ of Putin's oligarchs.

And his bosses' boss, Bill Barr — who has a new book out and is on what

New York Times

columnist

David Firestone refers

to as a "desperate salvage operation for what's left of his legal and ethical reputation" — apparently tried to cover up much of it.

The depth and breadth of Bill Barr's possible crimes against democracy while Attorney General for Trump are just now coming into clearer focus. We shouldn't be surprised: like Ghostbusters, Bill Barr has been the "Who ya gonna call?" guy for Republican presidents committing treason for 30 years.

Read more at

HartmannReport.com

.

-Thom

Threshold: The Crisis of Western Culture: Chapter 5 - Free Market Fools

"I know a planet where there is a certain red-faced gentleman. He has never smelled a flower. He has never looked at a star. He has never loved anyone. He has never done anything in his life but add up figures. And all day he says over and over, just like you: "I am busy with matters of consequence!" And that makes him swell up with pride. But he is not a man—he is a mushroom."

Antoine de Saint-Exupéry, The Little Prince

Read more at HartmannReport.com.

-Thom

Saturday Report 1/28/23 - How is the Manufactured Outrage Working Out for Fox-So-Called-News?

The Best of the Rest of the News.

—

Tyre Nichols

: We've Seen Too Many People Murdered By American Police.

— Can the debt ceiling be abolished or will the GOP dig in on slashing Social Security & Medicare?

— Bill Barr was the most corrupt Attorney General in modern American history, both when he helped George HW Bush avoid prosecution for Iran/Contra in 1992 and when he helped cover up Trump's multiple connections to Russia and that nation's help for him in the 2016 election.

— How is the manufactured outrage going for Fox-So-Called-News?

— Hispanic voters are the target of a new multi-million dollar effort to swing that voting block to the right.

— How is Chevron getting away with a $75 billion stock buyback after price-gouging Americans & slamming the climate crisis?

— Fascism Alert! Major corporations are backing book banning politicians.

— Students are suing Ron DeSanctimonious over AP African American studies.

— Crazy Alert! You'd think George Santos would be more careful now that everybody in the country has figured out that he lies almost as often as Donald Trump, but…no.

Read more at

HartmannReport.com

.

-Thom

Tuesday on The Thom Hartmann Program, 12-3pm ET

I'll be debating

Dave McCulloch

, Managing Partner -

Capitol Media

And, the best of the rest of the news along with your calls right here on...

The Thom Hartmann Program, Occupying The Media 3 hours a day 5 days a week for "we the people"

And don't forget...Democracy is NOT a spectator sport...it begins with you...




Meet the Homeschoolers Raising Nazis in Your Backyard




Has Ron DeSantis Turned Florida into Fascist Paradise?




Why Treasonous Presidents Called Cover Up General Bill Barr




How The Craziest Far Right Extremists Went Mainstream




National Forest Gutted By Trump Under New Threat Despite Biden Protections




Is GOP Racism Fueling Police Killings?
Become a Thom Supporter
Click the Patreon button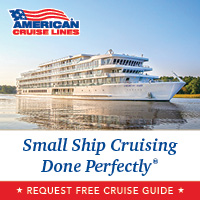 ---

---

Thom Hartmann Radio Program

Live: Mon-Fri
Noon - 3pm Eastern
Live radio | Live TV | Podcast
Syndicated by Pacifica, and simulcast on Free Speech TV Network on Dish Network and DirectTV, and on radio stations, American Forces Radio, and Sirius/XM. Live in the US, Africa, Europe and across North America - more people listen to or watch the TH program than any other progressive talk show in the world.
---

Thom Hartmann Newsletter
Don't miss out again. Receive our daily rundown of news, show highlights and random musings.
© 2023 Mythical Intelligence, inc.
Drupal site designed and developed by
HollyIT