Jan. 12, 2021 8:35 am
Insurrection: A Reckoning is Essential For the Real and Powerful Villains - Overlooking the True Villains Just Creates New Political Violence
How Does a Congressperson Get Away With Live Tweeting Pelosi's Location During the Attack?
The Insurrection - Joe Madison, The Black Eagle, Host-The Joe Madison Show
"A War Photographer Embeds With the Capitol Hill Mob" - Ron Haviv, the New Republic & war photographer who embedded with the mob during the Capitol riot
DC AG Pushes to Charge Insurrectionists... / PLUS, Thom Takes Your Calls...
Insurrection: A reckoning is essential for the real & powerful villains

While everybody is discussing how the FBI is trying to hold to account those who invaded the US Capitol building and several state capitols on January 6, very few national media outlets are supporting or even discussing the idea of holding the true perpetrators to serious account.

The media narrative today is that "right wing crazies" are the only people involved in this attempt to disrupt Congress and even kidnap or murder some of our elected representatives. But they're missing, almost entirely, the big question: Why did so many people show up?

Imagine it's November, 2024 and election-tally reports from Secretaries of State around the country indicate that Senator Tom Cotton has beaten Vice President Kamala Harris for President of the United States.

While CNN and Fox News are congratulating Tom Cotton for becoming the new president-elect, MSNBC reports that there were, in fact, massive election irregularities in six swing states, which strongly suggest Kamala Harris actually won the election. They include intricate details of exactly how the irregularities and frauds were perpetrated, including multiple witnesses and video.

Read more

here

.

-Thom

reports." by Josh Margolin.

---

---

"No person shall be a Senator or Representative in Congress, or elector of President and Vice-President, or hold any office, civil or military, under the United States, or under any State, who, having previously taken an oath, as a member of Congress, or ... to support the Constitution of the United States, shall have engaged in insurrection or rebellion against the same, or given aid or comfort to the enemies thereof. But Congress may by a vote of two-thirds of each House, remove such disability."

Tuesday on The Thom Hartmann Program, 12-3pm ET

We'll have the latest news and information...everything you need to know to win the water cooler wars...

And, the best of the rest of the news along with your calls right here on...

The Thom Hartmann Program, Occupying The Media 3 hours a day 5 days a week for "we the people"

And don't forget...Democracy is NOT a spectator sport...it begins with you...




American Fascism Ain't Over Yet




"This Is Not Us" Is A Lie! America Fights History




Six Counts of Felony Murder To Trump, Pence, Rioters
Become a Thom Supporter
Click the Patreon button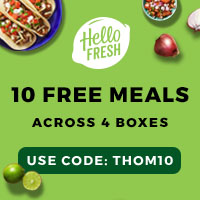 ---

---

Thom Hartmann Radio Program

Live: Mon-Fri
Noon - 3pm Eastern
Live radio | Live TV | Podcast
Syndicated by Pacifica, and simulcast on Free Speech TV Network on Dish Network and DirectTV, and on radio stations, American Forces Radio, and Sirius/XM. Live in the US, Africa, Europe and across North America - more people listen to or watch the TH program than any other progressive talk show in the world.
---

Thom Hartmann Newsletter
Don't miss out again. Receive our daily rundown of news, show highlights and random musings.
© 2021 Mythical Intelligence, inc.
Drupal site designed and developed by
HollyIT